Spring 2022 Top Makeup Looks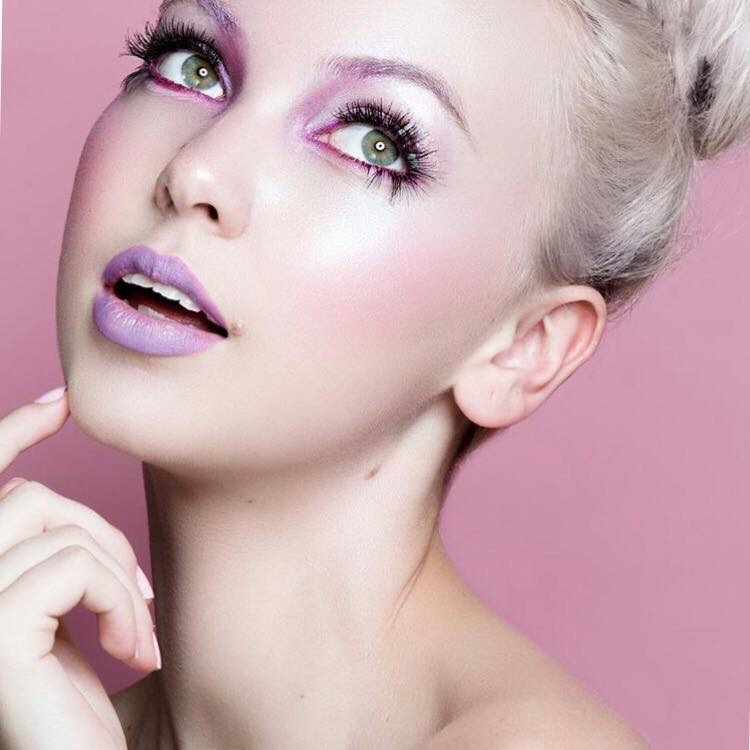 As 2021 will soon be coming to a close, we are already looking ahead to the 2022 makeup trends. Whether its neon hues and bright red lipstick, soft glam with natural glows, or dark and fierce with added embellishments, these are the hottest make-up looks coming our way.
We're going to be favoring some shocking shades, with sweeps of gleaming eyeliner and colorful mascara replacing the accustomed black. This provides an effervescent, bright and sunny look. It even allows for coordination between your makeup and your outfit.
These looks boast dramatic, fluorescent eye shadow, and pops of vivid lipstick. While blush is usually used as an accent, sculpting cheekbones and brightening complexions, it's going to start taking center stage and emerging on the temples and eyes as well.
Dark & stormy with purple and blue tones for an extra dramatic look. Black glitter embellished lipstick makes for a big statement. Shiny decorative eyes with dazzling pearl and rhinestone makeup can be paired with a more subtle tone on the lips. Gemstones are also making an elegant alternative to eye liner.
Fairest


Of

Them

All

These looks are meant to enhance your natural beauty without the presence of strong color. Clean skin, a wash of beige and cream tones on the eyes and naturally sculpted cheeks adds a more polished and neutral finish. With the use of the same color palette on your eyes, lips and cheeks, going monochrome is the best for producing a coordinated and balanced feel. To add some glam to your more subtle shades, we are going to see the return of the lip gloss. Healthy skin paired with lips that sparkle, provides an instant dose of freshness.

Contact Us
0 / 4

We Use Green & Cruelty Free Products © 2022 · Faces By Shannon · Licensed and Insured